We buy wool. We sell wool.
We bring a world of wool together under one roof. Our experience, insight, contacts and commitment are unrivalled.
We live wool and of course, we love wool. You can trust H. Dawson Wool to bring the best of the world's wool directly to you.
If you are talking about wool, we would love to join the conversation. We know a lot about wool and after 124 years of experience, we understand the global industry like no one else. We speak your language and we understand your priorities - Consistency, Reliability, Quality and Price. We would be delighted to help you find the right wool which will meet your needs, every time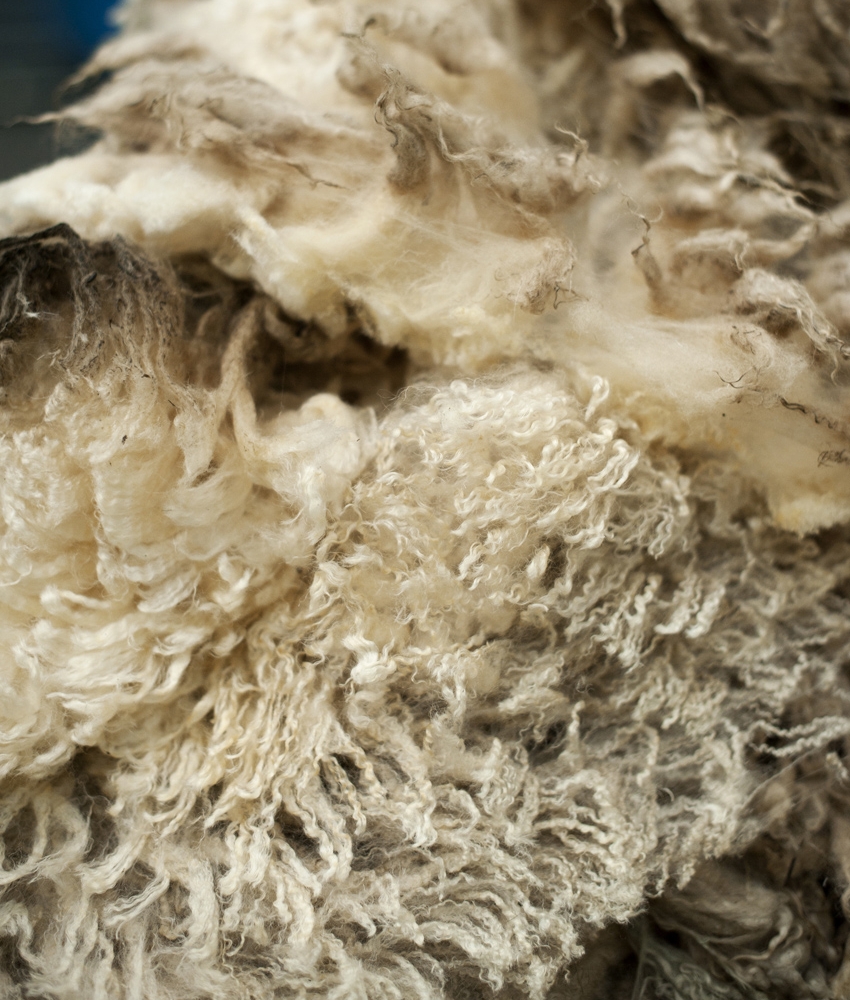 The wool taken straight from a sheep is known as greasy wool and contains a high level of lanolin, dirt and vegetable matter.
The lanolin can be used in cosmetic products such as hand creams and body lotions, while semi-greasy wool can be used to create waterproof mitts and gloves used by fishermen.
Greasy wool can be cleaned through a number of processes, using either a natural bathing process or by the more complex process of chemical carbonization.
The noil is the short fibre left over after wool is combed.
The beauty of wool is that the entire fleece can be used; there is no wastage and every part has an important role to play in the creation of fine wool products.
Noil is short and is used to add softness and a luxurious feel to woollen cloths or used in spinning or roving projects.
Silk is a natural protein fibre and some forms of it can be woven into textiles. It is often used for high end fashion clothing.
The best-known type of silk comes from the cocoons of the larvae of the mulberry silkworm, Bombyx mori which is reared in captivity.
The physical properties of silk, makes it comfortable to wear in warm weather and also will keep you warm in cold weather.
Scoured wool has been cleaned, to ensure it's in the best state to be sold on to a customer, whichever sector they may be in.
H. Dawson Wool has the ability to provide meet a customer's demand for high quality scoured wool, all year round.
Consistency and reliability are at the core of our business and we have built our sound reputation on working successfully in partnership with customers and suppliers across the globe.
Cashmere fibre comes from goats and is naturally fine and soft, providing a lightweight insulation.
Cashmere grows in varying shades of grey, white and brown. It absorbs dye well and can be transformed into a wide range of shades, making it ideal for clothing and interior décor. Cashmere is regarded as a luxury fibre and in recent years has become more accessible to consumers.
 
Nature's miracle bedding fibre... Imagine waking up refreshed and comfortable, neither too hot nor too cold, after a wonderful night's sleep.
A decent night's sleep is priceless and vital in maintaining a healthy mind and body. The future of bedding lies with wool products and we are thrilled to be able to offer Sunrise Wool bedding. It harnesses the best of nature with modern technology to give you a longer, deeper, and more refreshing sleep.
You could say H. Dawson Wool is top of the tops!
 
We are in a very strong position to be able to source greasy wool and arrange for it to be processed into high quality, consistently reliable tops.
Scoured wool is combed and sorted. The longer fibres resulting from this process are called tops and are in a form ready for spinning.
 
Alpaca fleece is an incredibly diverse fibre which is available in many natural colours and qualities.
There are two breeds of Alpaca: Huacaya and Suris. Huacaya provide a dense and soft fibre and Suris are coated in longer, lustrous fibres with a silky touch. Both breeds are able to withstand extremes of diurnal temperature and often hostile natural habitats, thanks to their incredible coats.